Main components of mineral oil ink defoamer Senegal(1)
2023-03-30
does
Action mechanism of polysiloxane defoamer
The representative defoaming mechanisms of polysiloxane mainly include "bridging spreading" mechanism, "bridging dehumidifying" mechanism, and "spreading liquid entrainment" mechanism. The "bridging spreading" mechanism mainly starts from the basic point of "polysiloxane has a relatively low tension and is easy to spread on the liquid film." It emphasizes that defoamer droplets are prone to deformation, but this theory cannot explain the defoaming differences between individual polysiloxanes and mixtures of polysiloxanes and solid ions as defoamers. The "bridging dehumidification" mechanism is mainly based on the hydrophobicity of polysiloxanes themselves, but the defoaming effect of polysiloxanes with high viscosity cannot be well explained. The "spreading liquid entrainment" mechanism cannot be confirmed because some facts indicate that polysiloxanes sometimes do not spread on the surface of the foam film, but can also break the foam.
black
does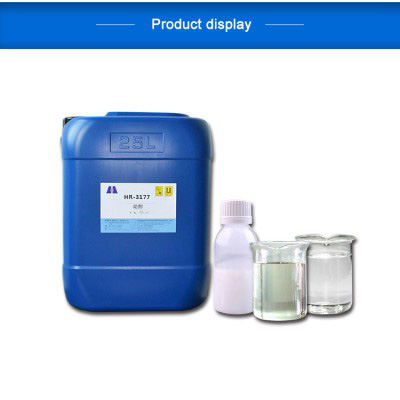 pigment
The main component of mineral oil ink defoamer Senegal is mineral oil, or any other oil that is insoluble in the foaming medium, as the carrier, accounting for approximately 50% to 70%. Its specific gravity is the key. Too much will affect its solubility and emulsification, while too little will affect its stability and effectiveness.
Inorganic hydrophobic particles account for about 10% of the total, and they are evenly dispersed in mineral oil, which is one of the key factors because their hydrophobic strength determines the effectiveness of defoaming performance, which can help ink defoamer Senegal factors reach the surface of the liquid film more easily, allowing the defoaming agent to quickly blend with the liquid film to increase defoaming speed.